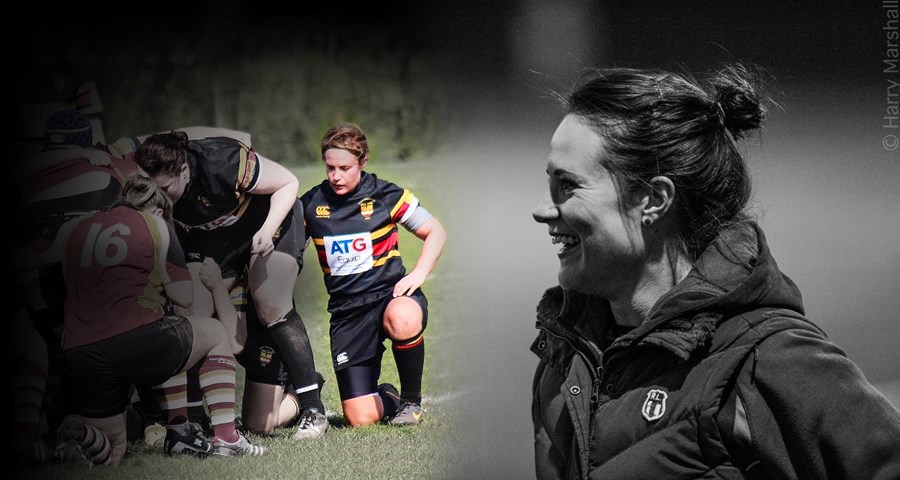 After steering the section through a difficult transition stage, and getting a fabulous new coaching team in place, Caroline Towndrow has decided to stand aside for someone who will be able to better represent the Ladies Squad and, even better, be from within their own team.
Jennifer Mustoe-Castle stepped forward immediately to fill this role and with all her experience, on and off the field, she will be a fantastic role model to follow and have enthusiasm to take the Ladies to its next level.
Jen has player rugby for 13 years, in various positions, and at various clubs as well as representing her county. But not only that, she has a huge experience in sport development and coaching. She was previously Head Coach for University of Derby Women's Team and is now assistant coach for NTU Women's Team. She also has great experience in the Sports for Development charity sector. Previously working for Dallaglio RugbyWorks and most recently at 3Pillars Project in the East Midlands which delivers rugby and mentoring in the region's prisons. She is a qualified Mental Health in Sport Trainer for Student Minds, an RFU Educator, and has previously been a RFU Student Rugby Advisor for the East Midlands.
So as you can see the WB Ladies Section will be in very experienced hands!
Jen said that her main aim in her role of Director of Ladies Rugby is to support the players and coaches whenever needed, and to make sure that they have the best experience of being part of a squad and of West Bridgford RFC. 
At this stage we would like to thank Caroline for her hard work and committment to the ladies section over the last few years, she has been fantastic. 
Training starts back on 31st March. 6.45pm at Stamford Road.